If you love life on or in the water, our beach resort is for you. The water sports centre offers a comprehensive range of activities from skiing and windsurfing to wake boarding and surf ski kayaking.
Combine your stay with sailing lessons on the range of Hobie Cats or Laser sailboats
OPENING HOURS: 9AM - 5PM
To book your session please call 04 511 7907!
Activities & Price List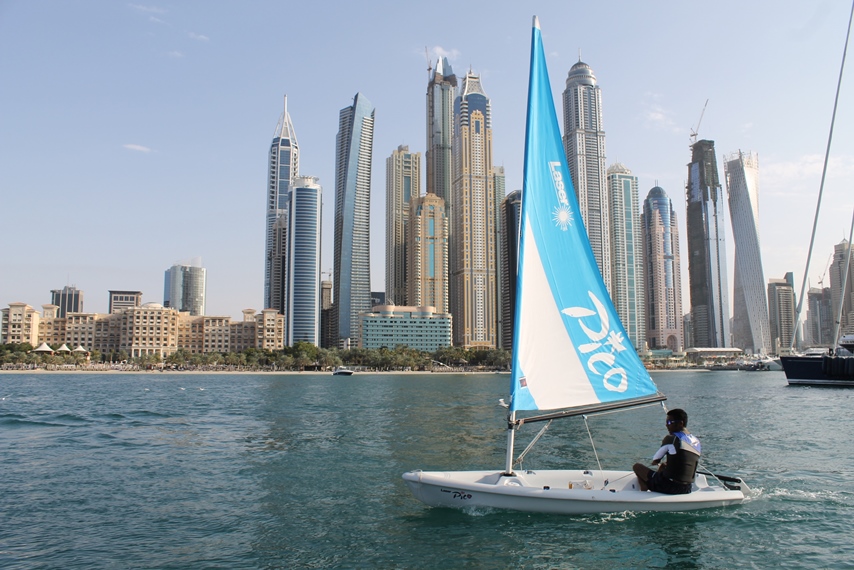 LASER
Members: AED120/hour
Hotel & Day Guests: AED170/hour
12 years and above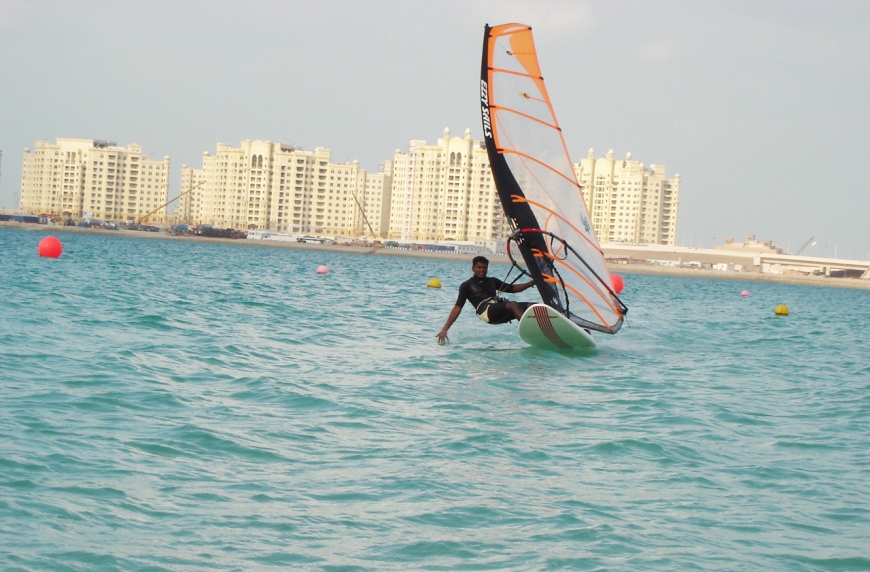 WINDSURF
Members: AED130/hour
Hotel & Day Guests: AED180/hour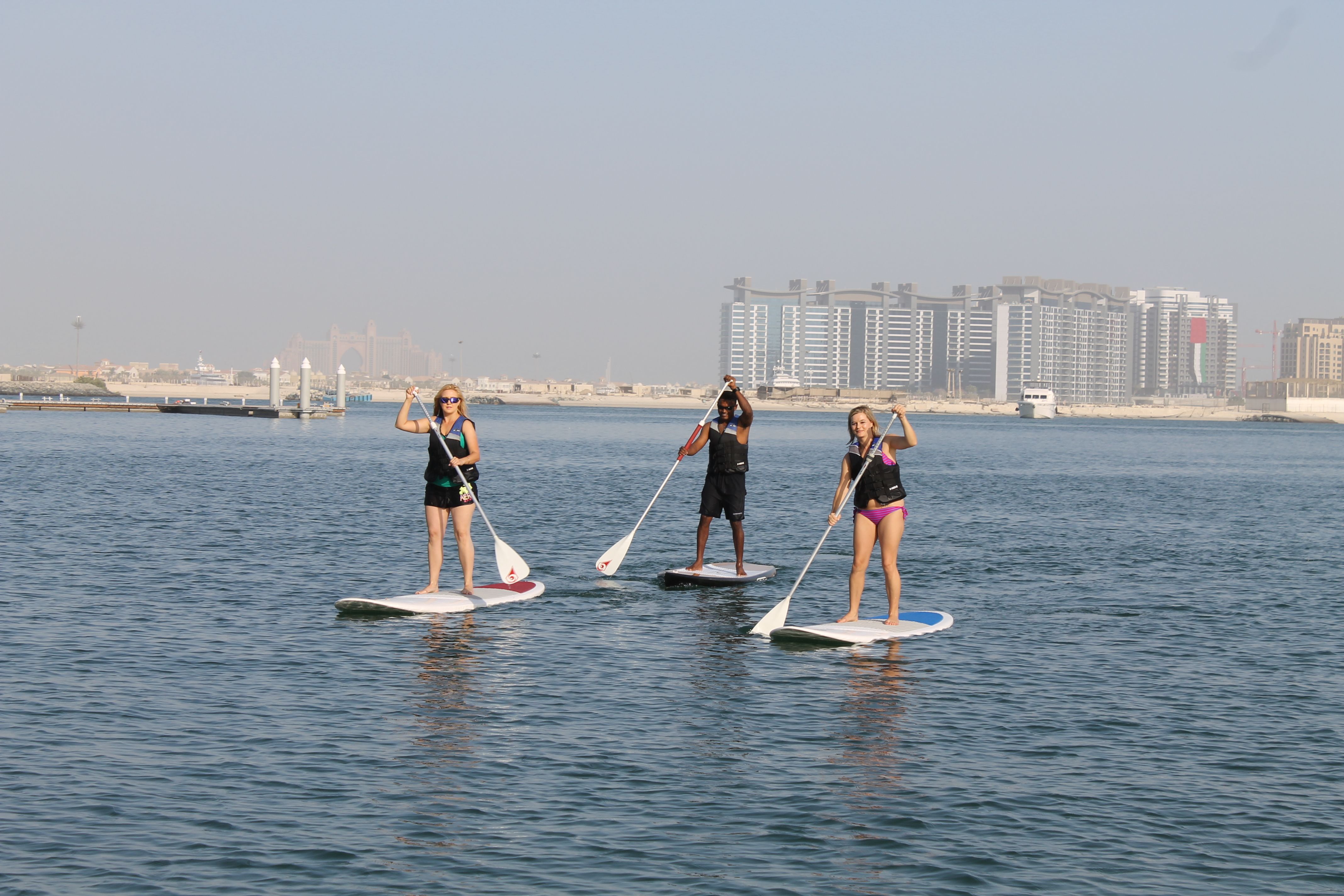 STAND UP PADDLE BOARD
Members: AED70/30min AED120/hour
Hotel & Day Guests: AED95/30min AED170/hour
12 years and above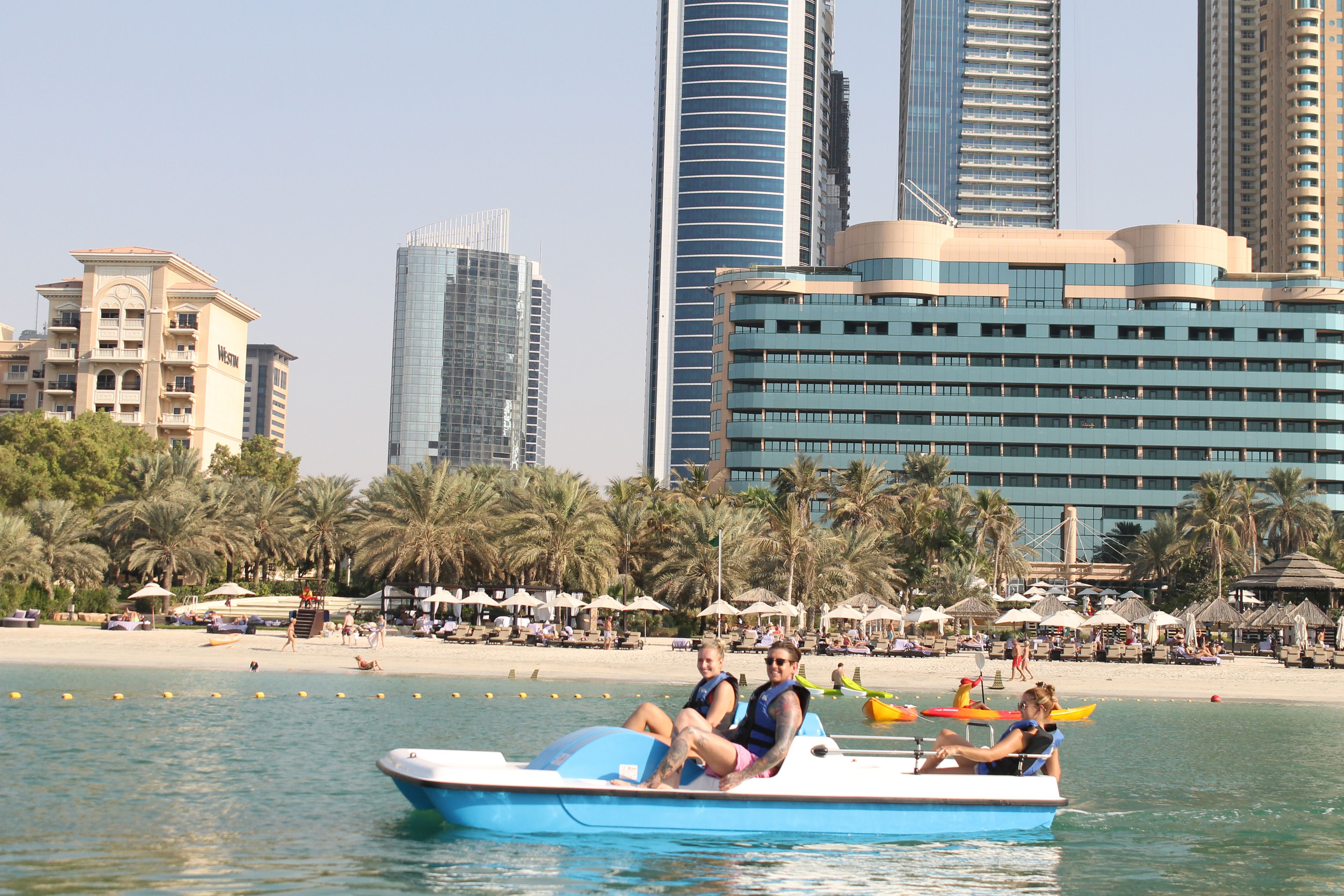 PADDLE BOAT
Members: AED75/30min AED125/hour
Hotel & Day Guests: AED110/30min AED180/hour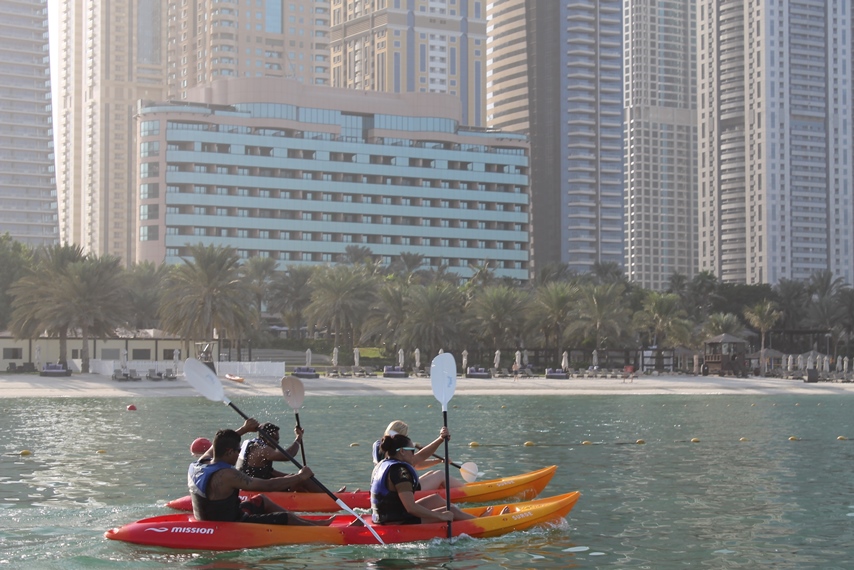 KAYAK

SINGLE
Members: AED40/30min AED65/hour
Hotel & Day Guests: AED55/30min AED95/hour
DOUBLE
Members: AED45/30min AED85/hour
Hotel & Day Guests: AED65/30min AED120/hour
HOBBIE CAT 15
Members: AED105/30min AED185/hour
Hotel & Day Guests: AED150/30min AED265/hour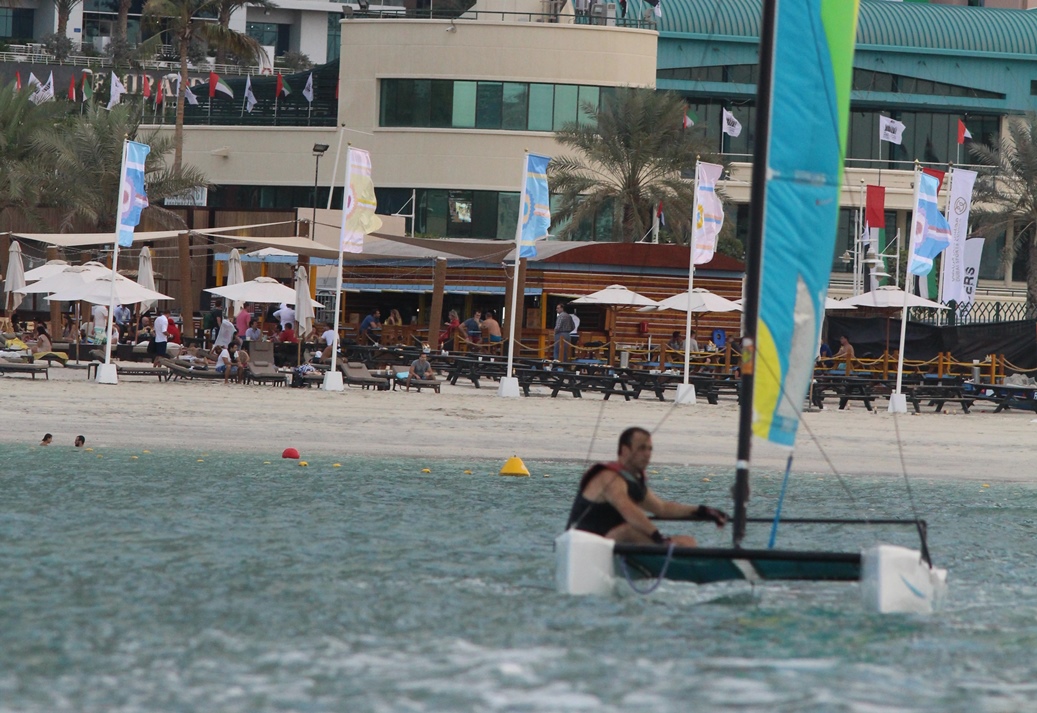 HOBBIE CAT WAVE
Members: AED90/30min AED150/hour
Hotel & Day Guests: AED125/30min AED215/hour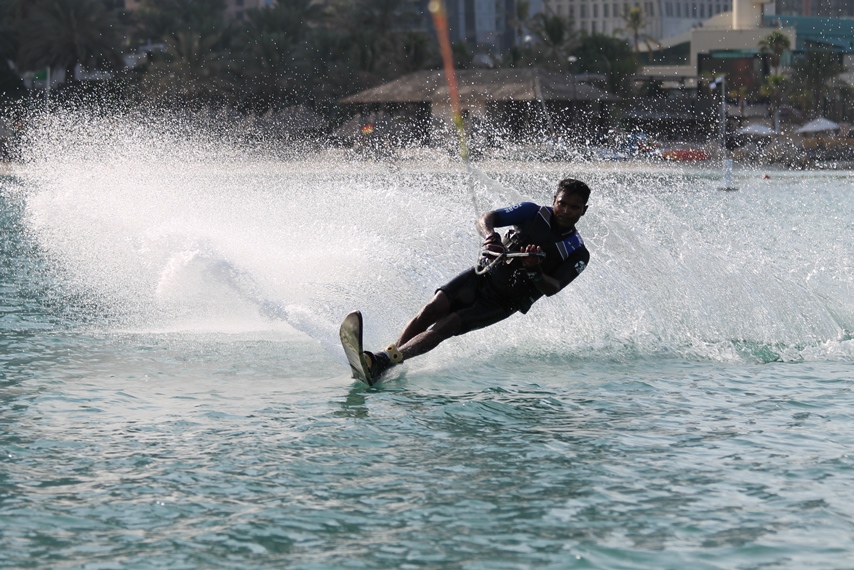 WATER SKIING
Members: AED135/15min
Hotel & Day Guests: AED190/15min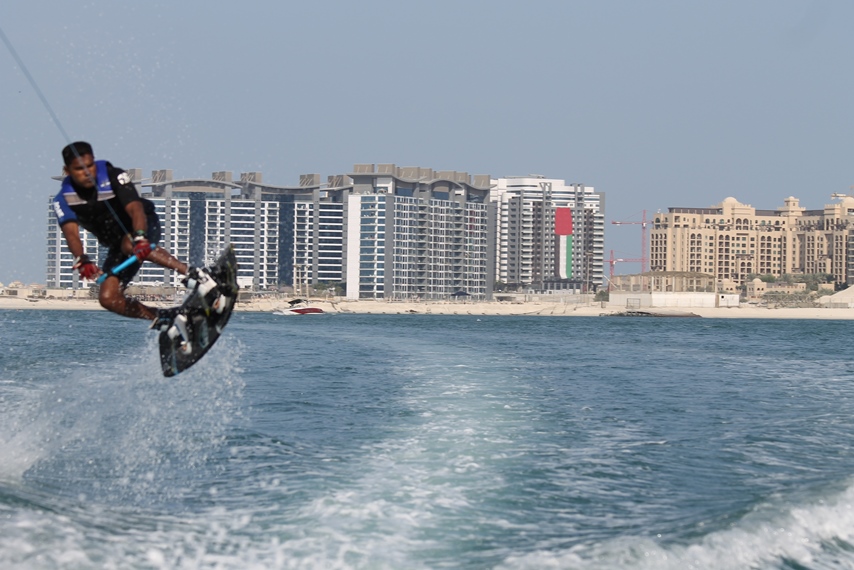 WAKE BOARDING
Members: AED135/15min
Hotel & Day Guests: AED190/15min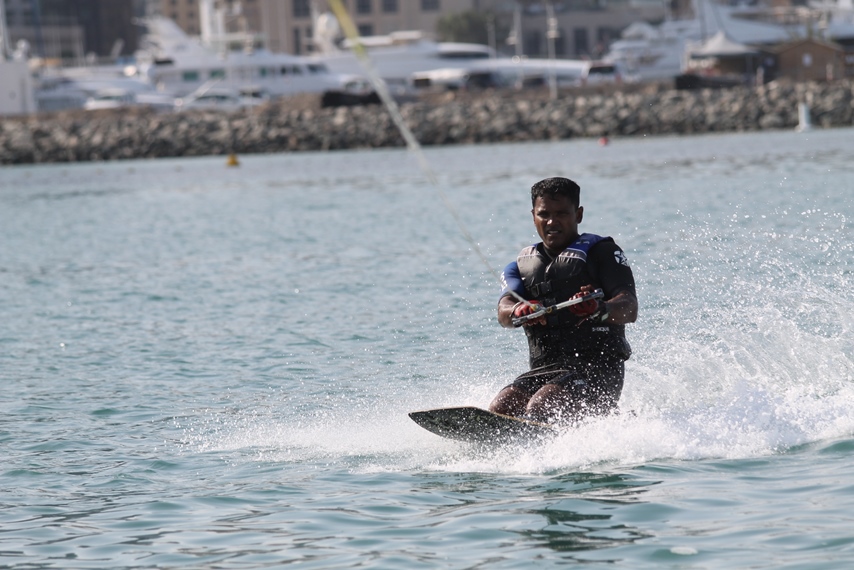 KNEE BOARDING
Members: AED135/15min
Hotel & Day Guests: AED190/15min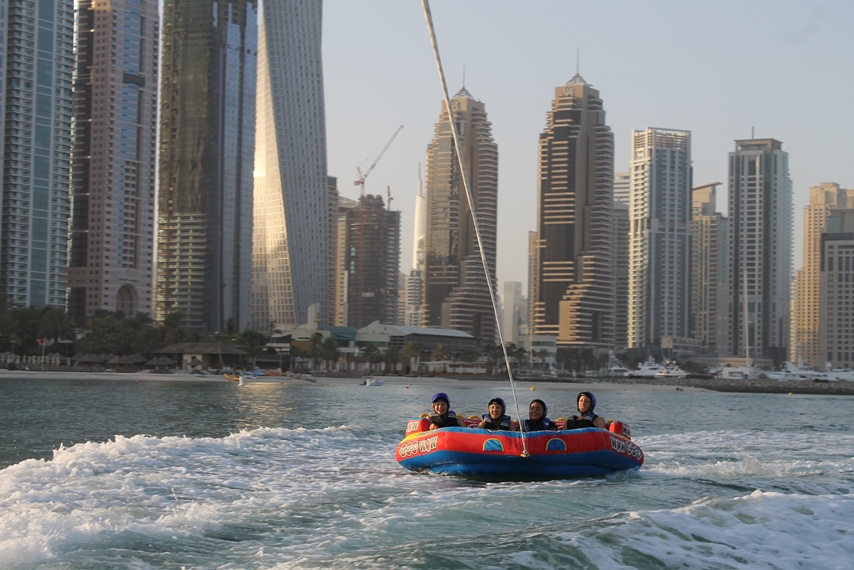 FUN TUBE RIDE
Members: AED135/15min
Hotel & Day Guests: AED190/15min
(per person, 7 years & above)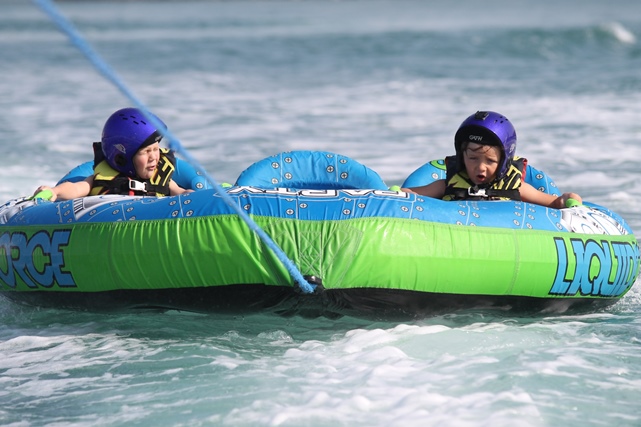 DONUT
Members: AED75/15min
Hotel & Day Guests: AED105/15min
(per person, 7 years & above)
Min 2 pax
BANANA
Members: AED60/15min
Hotel & Day Guests: 85/15min
price per person, min 3 pax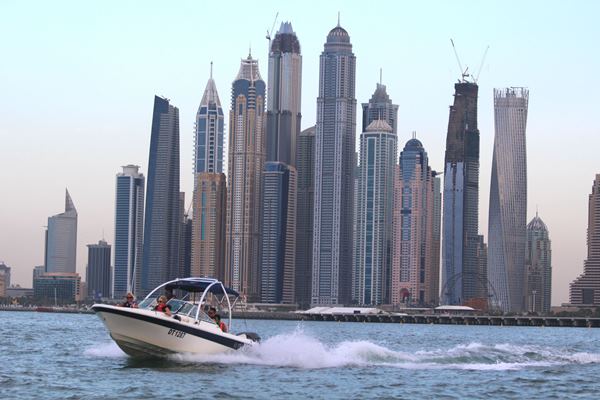 PRIVATE BOAT CRUISE
Members: AED295/30min AED525/hour
Hotel & Day Guests: AED425/30min AED750/hour
Max. 6 person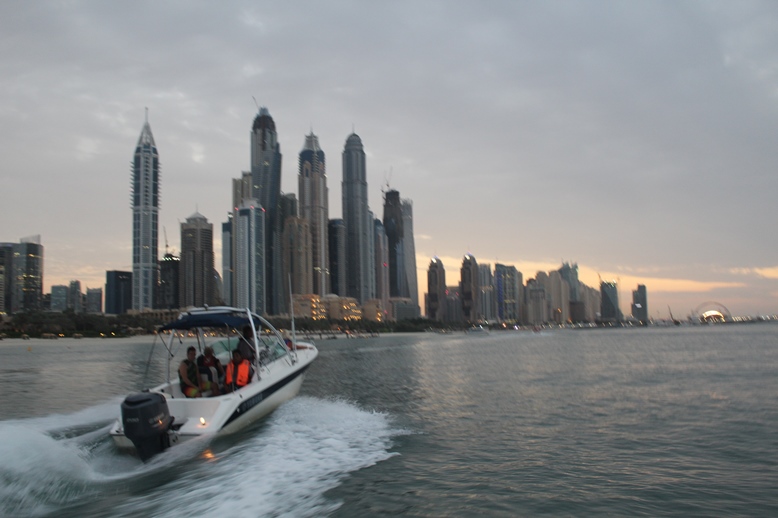 BOAT CRUISE(Sharing)
Members: AED75/30min AED135/hour
Hotel & Day Guests: AED105/30min AED190/hour
Price per person. Min. 4 person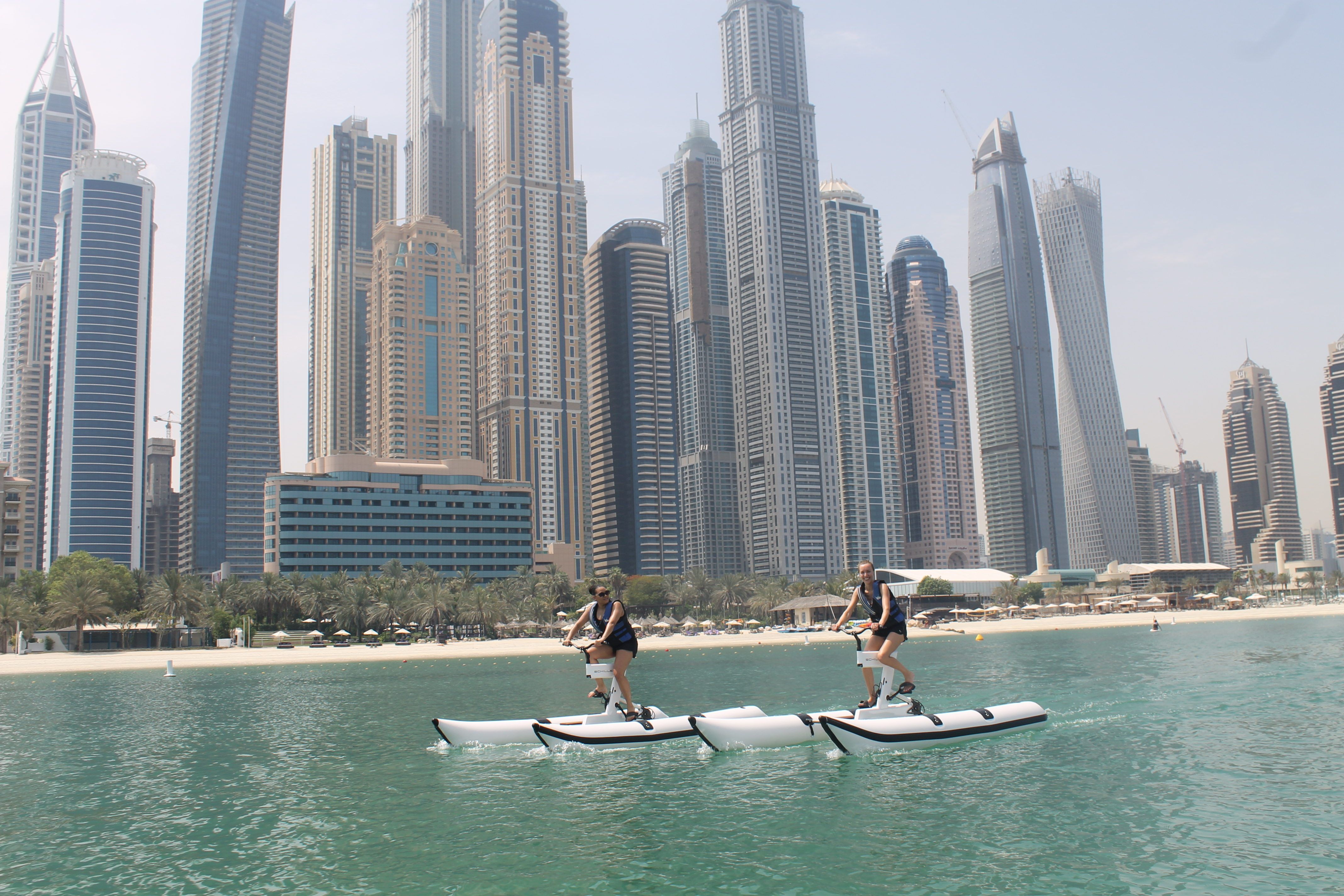 SCHILLER/WATER BIKE
Members: AED75/30min AED125/hour
Hotel & Day Guests: AED105/30min AED180/hour
Lessons
SAILING
Members: AED320/hour
Hotel & Day Guests: AED400/hour
MOTORIZED ACTIVITIES
Members: AED235/25min
Hotel & Day Guests: AED295/25min
Gallery